Can Section 8 Be Transferred To Another Family Member? A Comprehensive Guide
Yes, you can transfer Section 8  to another member of your family. But the member has to follow or comply with certain eligibility criteria to get the authority's approval. Here are the eligibility criteria for members:
They have to be eligible citizens of the US
Their income can't exceed the voucher owner's. 
They have to be living with you.
They have to be listed on the lease agreement.
They have to be listed as a co-head of the household.
When the voucher owner dies. 
Go through the article to know who you can transfer your Section 8. The article also breaks down how to transfer or add another member to the voucher.
Key Takeaways
Section 8 can be transferred to certain families such as children, grandchildren, and spouses. 
Section 8 is a housing assistance payment and family self-sufficiency program.
To transfer a Section 8, contact your local housing authority and follow their specific procedures. 
The process of transferring the voucher can take several weeks or months. This depends on the eligibility of the member.
Transferring the housing choice voucher can be helpful for needy relatives. But you need to be aware of the risks.
You can transfer the voucher to another state but you have to go through some additional steps. 
Can Section 8 Be Transferred To Another Family Member?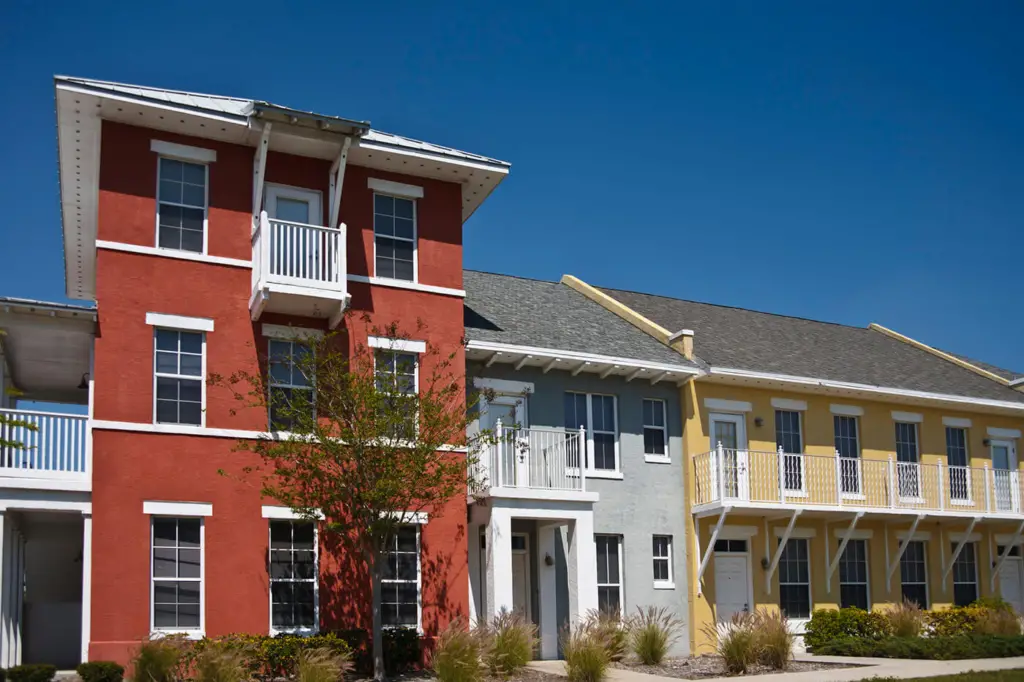 Yes, you can transfer/add your section to another member of your family. However, they have to fulfil the eligibility criteria and follow some specific processes. You can't transfer ownership of the voucher, but can add someone to the voucher. 
Section 8 was introduced by the US government to help and subsidize low-income families with safe and decent houses. Housing and Urban Development is the housing authority that monitors the voucher program. This program supports people with low-rented public housing choices. People who meet the income limits and household size requirements are eligible for the program. The housing authority sets the payment standard and housing quality standard. However, there can be some other specific eligibility criteria. 
Normally, you can't transfer your Section 8 public housing to another person. But in certain situations, you can transfer or add a member of your family to the voucher. However, not all governments or states may allow this. Consult with your local housing authority to know more about transferring. 
Eligibility Of Who Section 8 Can Be Transferred To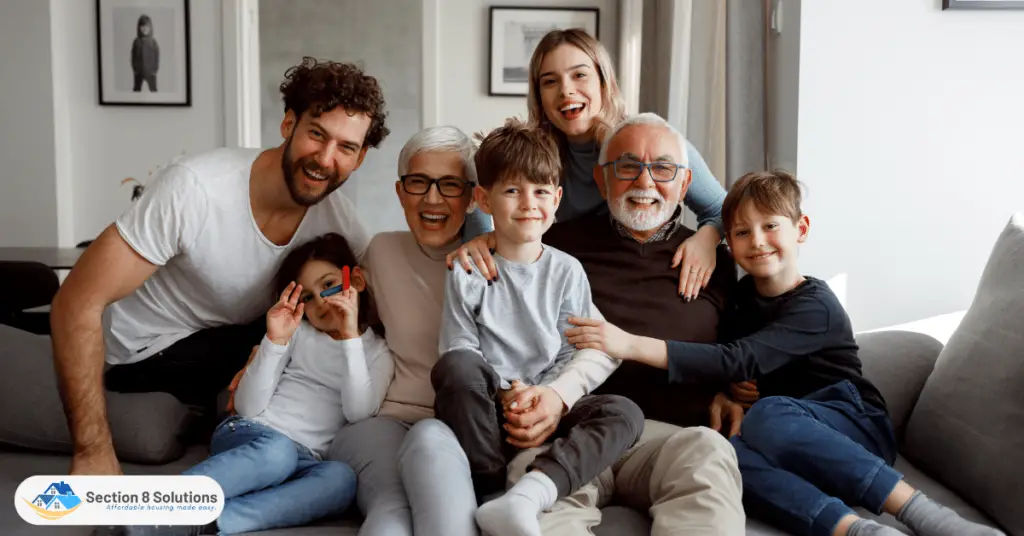 To be eligible for Section 8 voucher transfer a household member has to be-
The member has to be a US citizen or a non-citizen with eligible immigration status. However, in Florida, you just need to be a resident of the state to get public housing opportunities.
The member's income must not be more than the voucher owner's. 
The member that lives with you 
Registered on your housing choice vouchers lease contract
Registered as a co-head member of your house
If the voucher owner dies.
Among your household member, you can add your husband/wife, child, grandchild, or grandparent. But the tenancy approval depends on the housing authority. So, to add another member you must consult with the local housing authority.
Can I Transfer the Section 8 Voucher  To My Child?
Yes, you can add your children as a Section 8 tenant. To add your or transfer the voucher assistance you have to get permission in advance from the authorities. To get permission, fill up and submit the form provided by the housing authority.  
However, to get permission you have to verify your relationship with your children. Keep in mind that all local authorities might not allow the transfer as the housing choice voucher isn't transferable. 
If your child has a place to live or has more income, they are not eligible for the program. They can live with you in case you are unable to care for yourself. But they can't inherit the rental assistance if they have a home already. 
Can I Transfer the Section 8 Voucher  To My Foster Child?
Yes, you can your foster child to the voucher if they have a lower income than you. But before adding them, you need to seek permission from the public housing agency and fill up the form. To add an adopted child, you have to submit their birth certificate, social security number, and court order.
Can I Transfer the Section 8 Voucher  To My Grandchild?
Yes, you can but you have to get permission from the government before any transfer. Similar to your children, you need to seek permission by filling up the form provided by the authorities. And also you have to prove and verify your relationship with your grandchild. But if your grandchild has more income or a place to live, they are not eligible.
Can I Add/Transfer the Section 8 Voucher  To My Sibling?
You can add/transfer the voucher to your sibling as long as they are qualified for the housing program. Similar to adding your children, your sibling has to verify your relationship and seek permission from the authorities. 
Your siblings aren't eligible if they have more net income or a house. So, then you can't transfer the Section 8 housing to your sibling.
Can the Section 8 Voucher Be Transferred To Another Family Member After Death?
When the voucher owner dies, any family listed in the voucher may be able to continue the lease. However, if there are no members listed in the voucher, then the voucher will be terminated. 
When a voucher owner dies, the voucher will be mostly passed on to eligible adults. But if only minors remain, pass them on to a non-voucher member or appoint a guardian temporarily. This, however, will vary from authority to authority. 
If a voucher owner in NYC dies, these are the processes to be applied:
When a voucher owner dies, immediately alert the authorities. If you don't notify them quickly, you will have to pay more. 
If the owner has listed or registered any other household member, they will be getting the ownership. But the authorities will decide on who the voucher will be passed on to after verifying their eligibility.
If the program participants have no one listed on the voucher, a new owner of the household is decided. It will be decided after verifying their eligibility and background. 
If no one is eligible for the voucher, it will be terminated or cancelled. 
The steps will vary from state to state. So, contact your local housing authority and learn what steps you need to take.
Steps To Transfer Section 8 To Another Family Member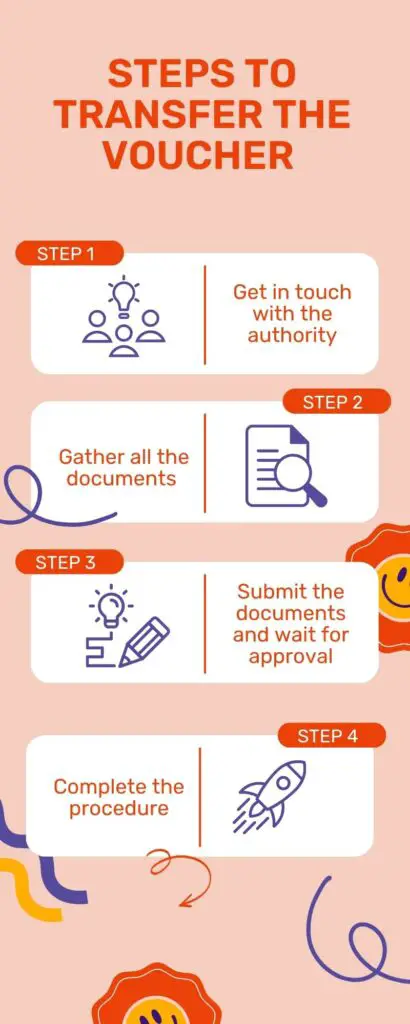 If you want to transfer Section 8 housing to a family member, you have to follow certain steps. Here's how you can transfer the voucher:
Step 1: Get in touch with your authority
If you want to transfer or add a relative to your voucher, reach out to the local authority. They will provide you with all the required information about the transfer. 
Step 2: Gather all the necessary documents 
Gather all the necessary documents like their income, household size, and proof of legal residency. Your local authority will guide you on what documents are needed. Common documents required for NYC housing support are:
Birth certificate
Social Security number.
'Permission or Conditional Permission Request For A Family Member/Additional Person To Live With A Section 8 Family' form.
Step 3: Submit the request
After gathering all required documents, submit the request for transfer to your local government. The authority will review the request and verify the documents to determine if the member is qualified. 
Step 4: Wait for approval
The voucher will be moved to the designated person after the authority approves the transfer and member. They then need to find a rental unit that meets the program's criteria and fits the voucher's subsidy limit. 
Step 5: Complete the procedure 
Once the authority approves your relative can officially become the new owner of the voucher. They will have to follow the program's guidelines and requirements. 
How Long Does It Take To Transfer Section 8 To Another Family Member?
After submitting the required forms and documents, the local housing authority verifies the person's eligibility. The process might be done within a few weeks if you follow the process correctly. But in some cases, it can take up to a few months. The time varies on eligibility or other factors like if the documents are all correct or not. But you can get your application approved faster with some guidelines. 
How To Remove Someone From The Voucher?
To remove someone from the Section 8 housing voucher, reach out to the local housing authority. They will ask you to submit a written form detailing the change in the housing choice voucher program. You either have to fill up the form or file a report. The authority will keep updating you about the procedure. 
Here's a video on how you can remove someone from your voucher-
Pros, Cons, And Risks Of Transferring Section 8 Voucher
The Pros: 
Transferring or adding a relative to your voucher program can help them with safe and decent housing assistance.
This will ensure that someone in need gets affordable housing.
It also ensures family security and keeps the family together.
The Cons: 
The voucher owner doesn't have full ownership over the voucher program after that transfer.
Not all members may not qualify for the transfer. It may be a hassle to determine someone who completely meets all the requirements. 
The process is delayed because of the long waiting list.
Limitation: 
Be careful of these housing choice voucher scams and consult with the authority for verification. 
Legal liabilities may fall on the voucher owner if the member who was transferred the voucher breaks any law. 
Some public housing authority may not allow the transfer of vouchers. 
Can A Family Member Be The Voucher Holder's Landlord?
It is not allowed to have a relative as a landlord in your Section 8 HCV program. But, certain cases or situations may allow a relative to be the landlord. For instance, if the voucher holder has a disability, then they can apply for reasonable accommodation.
Reasonable accommodation means changing or modifying the policy or program to accommodate an individual with a disability. Any voucher owner with a disability will be able to apply for these accommodation facilities. Even if the voucher owner has a family member with a disability they can apply for this.
You can request a disability accommodation facility if the following conditions are met:
You need to live close to your family to help care for you. 
The house accommodates a wheelchair and your house doesn't have the facilities. 
The apartment is larger and more spacious so it will be helpful for your mobility. 
If you have psychiatric conditions and need assistance to calm you down. 
The person has to live in a separate housing unit from the voucher.
The relative will have to pay fair market rent. 
Alternatives To Transferring Section 8
There are other alternative ways you can help your relatives other than transferring the voucher. For example:
Can You Transfer Section 8 To Another State?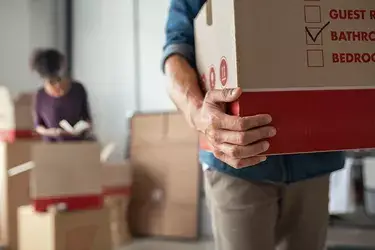 Yes, you can transfer your Section 8 to another state. However, to transfer the voucher you have to follow some extra steps. Here are the steps to transfer your voucher to another state:
Firstly inform the authority about your reason for moving to another state. As a rule, you need to serve a notice period of around 30 days before moving. And you have eligible for the transfer.
Then you will be given a voucher verifying your transfer approval. The voucher will be eligible for around 120 days.
Lastly, submit the approval voucher and prepare to move into a new state. 
Transferring your Section 8 to another state generally takes 6-10 weeks time if you properly follow these steps. Here are some moving rules that Section 8 voucher owners need to comply with:
When a family breaks up, the local government decides which relatives will continue with the voucher. The authority considers factors like children's best interests, financial stability, and availability of housing. 
HUD supports families moving to another state under the new jurisdiction. But you may have to wait until the old voucher expires.
Moving may disqualify families from project-based vouchers. But if you have tenant-based assistance you will be qualified for the position. 
You can move within traditional legislation of the federal government. However, you need to terminate the lease with your landlord according to HUD. 
For further understanding, here's a video:
Emergency Transfers:
You can apply for an emergency transfer to be qualified for moving with your voucher to another city. However, it has to comply with certain conditions: 
Domestic violence:
Domestic violence is a pattern of abusive behavior that is controlled by a partner or relative. Here are the reasons why you need to apply for an emergency transfer: 
Victim of violence by a relative, or your partner.
A person who is similar to a spouse under NYC's domestic violence laws.
A person against a victim is protected under New York's domestic or family violence laws. 
Dating violence:
Dating violence is committed by someone who is or has been in a social relationship of a romantic nature. The authority determines such relationship its length and nature. The number of interactions between the two people involved in the relationship is also considered. 
Sexual assault:
Sexual assault is any unwanted sexual contact or behaviour that is forced or coerced. These are any nonconsensual sexual acts forbidden by law. This also includes the victims who lack the capacity to consent. 
Stalking:
Stalking is a pattern of unwanted or threatening behaviour meant to control or intimidate someone. It is a course of conduct directed at a specific person and causes them to fear for their safety. 
Frequently Asked Questions (FAQs):
Can I Be Married In Section 8?
Yes, you can get married in a Section 8 voucher. The average income is determined by the housing authority of that state. If you are a married couple with income below the threshold, you can qualify for the program. 
What Happens To The Voucher When My Child Turns 18?
When your child turns 18 under the voucher, they are adults living in the apartment. But not eligible for the lease. Even when your child is not a minor anymore, they may still be dependent on you or in school. But if they were listed on the lease agreement and moved out from home, submit a change form. Get the form from your local authority.
What Section 8 Rules On Getting Married To A Felon?
You can get married to a felon depending on the type of crime they committed. If your spouse is charged with any sexual offence or drug trafficking, they may not get any approval. So, before getting married, you have to report your partner's felony to the Housing Authority and seek their approval. 
Closing Words
To answer the question- 'Can you transfer your Section 8 voucher to another family member?'
Yes, you can. But they have to fulfill the eligibility criteria of your local government.