How to apply for section 8 in Indiana: a detailed article
How to apply for section 8 in Indiana? The availability of secure and affordable housing is a major issue that has been battled for years, there have been various approaches that have been implemented to address this issue. The Section 8 housing choice voucher project is one of these approaches. In this article, everything you need to know about this initiative in Indiana will be explained in detail, allowing you to make the perfect house.
What is section 8: overview
The Section 8 Housing Choice Voucher Project, offers affordable housing to low-income individuals and very low-income families, the primary purpose of the Section 8 Housing Choice Voucher Project is to bridge the gap between housing costs and household income limits.
Through this initiative, qualified low-income families or participants can obtain safe and affordable housing if they have eligible income limits, this is possible thanks to vouchers they receive which cover a part of their rent providing them with stress-free rental assistance.
As a federal program, the Housing and Urban Development Department fully manages the Section 8 housing initiative.
Participants were given more freedom and choice when Section 8 housing switched to tenant-based, Section 8 housing enabled them to rent private housing apartments while receiving housing assistance. Unlike traditional public housing, the initiative gives participants the freedom to choose suitable housing alternatives that fit into a low-income budget.
The National Housing Act of 1937, which attempted to fix the terrible housing situations brought on by the Great Depression, is where Section 8 housing first emerged, however, the initiative did not take on its current form until the new law of 1974.
This law introduced the Section 8 housing choice voucher project, commonly referred to as just "Section 8", which aimed to give low-income families and low-income individuals access to affordable housing options, PHAs are in charge of managing the initiative locally, selecting the appropriate housing unit, evaluating eligibility, and overseeing compliance with health and safety regulations.
The federal government, which funds regional public housing organizations (PHAs), collaborates with private landowners who agree to take Section 8 housing vouchers to run the initiative making the Section 8 housing project a full federal program
How expensive are they?
By covering a portion of the tenant's rent, the Section 8 initiative makes sure houses are more available to the general public and works to guarantee affordable housing with fair market rents for very low-income families and households, offering a safety net against the challenges posed by rising rent prices in Indiana housing.
The highest amount that the Section 8 initiative will pay for a certain rental unit is determined by a payment standard that is established by the program, this payment requirement often corresponds to a portion of the fair market rent (FMR) for the area as established by the U.S. Department of Housing and Urban Development.
When compared to market-rate rentals, the cost of Section 8 housing might result in a much lower financial burden for tenants, the program's goal is to prevent members from having to spend an excessive amount of their income on housing, allowing them to use that money for other essentials and enhancing their overall financial stability.
Furthermore, the Section 8 project's emphasis on choice allows participants to select an affordable housing unit that aligns with their needs and preferences.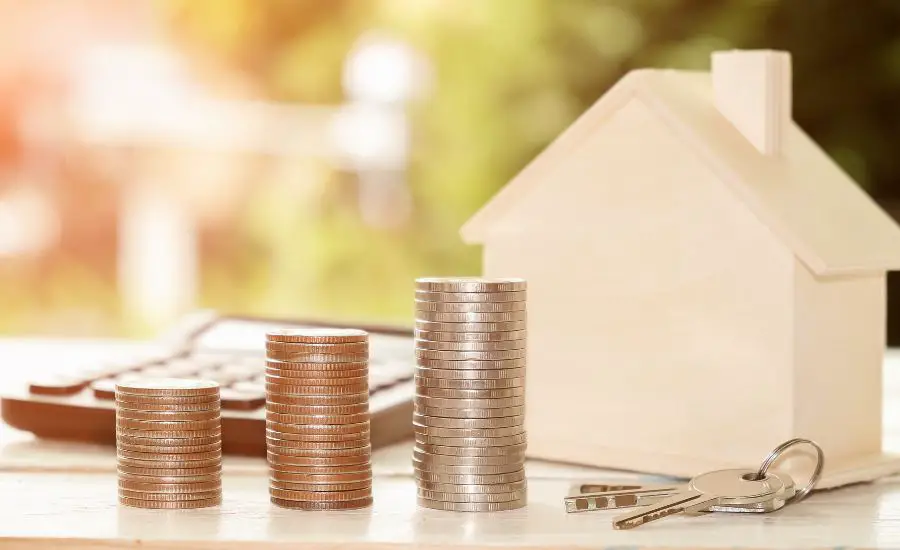 How can you be eligible?
Many considerations will determine your eligibility in Indiana, most importantly a participant must be a citizen according to federal regulations. Typically, households must have income limits that are below a predetermined percentage of the median income for the area. A housing authority might consider a low-income household over the average one, this is those earning 30% or less of the median income.
Although having a criminal record is not necessarily disqualifying, some criminal offenses might affect Section 8 eligibility, How recent the crime is and the type of the crime is normally taken into account by the Indianapolis Housing Agency, a commendable rental history can also serve as an influencer on an applicant's approval for Section 8.
Income limits are greatly influenced by the size of the applicant's household, higher income limits may apply to households with a higher number of occupants to be eligible for the Section 8 initiative.
When submitting a Section 8 application, whether it's the Indianapolis Housing Authority or another Public Housing Authority, prospective candidates must be able to show proof of their residency within the boundaries of the jurisdiction of the housing authority.
The Indianapolis Housing Agency plays a major role in Indiana's Section 8 housing project, this organization extends its reach to supervise the Section 8 housing project's management in Indiana while functioning within the confines of federal laws, this public housing authority ensures that low-income participants are matched with perfect low-income housing alternatives with fair market rents.
The Indiana Housing and Community Development Authority is one popular housing authority in Indiana, Other housing authorities include the Wayne Housing Authority, Marion County Housing Authority Hammond Housing Authority, New Albani Housing Authority, and Evansville Housing Authority.
How do you apply?
To begin, look for the perfect Indiana Public Housing Agency (PHA), the PHA is in charge of overseeing the Section 8 housing project in certain areas, The Indianapolis Housing Authority is one of Indiana's well-known housing authorities.
Obtain the Section 8 housing application form from a local housing authority, a lot of housing authorities offer the option to apply for Section 8 online through their official websites, when applying from a website be careful to ensure you are on their actual and official website, to avoid exposing sensitive details to fake websites.
Carefully fill out the application form, giving accurate and comprehensive information about your household, income, family size, and any other details requested by the local public housing authority.
Pro tip: Go through the website first and check all the information they require, so you can gather them all before proceeding to ensure an easy process.
Attach all necessary documentation as specified in the application guidelines provided by the housing authority, this includes proof of income, identification, and other relevant documents, the housing authority will examine and confirm the information on the application after it has been filed, this procedure involves verifying references, income, and the accuracy of the details provided.
Because of the large number of people applying for Section 8 housing vouchers to get housing assistance, many housing authorities have waiting lists, upon successful verification, your application will be placed on the waiting list, and applicants will be contacted by the housing authority depending on their position on the waiting list as vouchers become available.
After you have been chosen, a voucher will be given to you, this voucher represents your ticket to access subsidized housing in the private market.
With this Section 8 voucher, you can begin searching for suitable low-income housing units that accept Section 8 housing vouchers, and consider factors such as location and amenities that meet your needs.
Upon finding a suitable and low-income housing unit, the housing authority will inspect to make sure the property meets health and safety standards, if approved, you and the landlord will sign a lease agreement for the housing unit.
For fast notification and easy access when necessary, make sure the housing authority has your hotline. You should consider including an additional number just in case, the housing authority calculates the rental subsidy based on your income and local payment standards, You will pay a small amount of the rent, while the voucher covers the rest.
While you have the flexibility to choose affordable housing that meets your needs in Section 8, it should also align with the PHA's guidelines and payment standards, nonprofit organizations and community centers often offer workshops and help for Section 8 applicants, many PHAs also offer online portals where applicants can access information and track their status on the Section 8 initiative.
Other housing options in available Indiana
Rent-to-home programs. For those who might not be eligible for the Section 8 initiative, rent-to-own programs offer an alternative route to homeownership in Indiana housing, renters can take advantage of these schemes to pay their rent while simultaneously accumulating equity for the eventual purchase of the home.
Manufactured homes. Manufactured home is another Section 8 housing alternative that has nothing to do with income limits, Indiana housing offers a significant number of manufactured home communities, providing an accessible entry point into property ownership.
Transitional housing. Transitional housing aims to support people during times of crisis or temporary relocations, these programs offer temporary shelter and resources to help participants regain stability and move toward more permanent housing solutions.
Senior housing. For seniors seeking specialized housing solutions, Indiana offers a variety of senior housing communities, these communities are designed to cater to the unique needs of older adults, providing amenities, healthcare services, and social opportunities in a supportive environment.
Cooperative housing. Cooperative housing offers a distinctive method of communal living, in cooperative housing, the property is owned and managed collectively by the residents, who also share responsibilities and decision-making, due to an equal split of maintenance and management costs among residents, this option can assist those looking for fair market rents and affordability in Indiana.
How long do you have to wait?
Sometimes the demand for Section 8 vouchers may exceed the supply, leading to extended waiting times. In Section 8 housing, it's not new for waiting periods to stretch into months or even years, in very populated areas, the competition for a housing choice voucher can be particularly fierce, resulting in longer wait times.
Despite the difficulties waiting periods present, it's critical to exercise patience and maintain communication with the Public Housing Agency (PHA) in charge of managing the Section 8 project where you stay.
You can handle the waiting period more successfully by being informed and up to date on your application status, any changes to your situation, and the local housing market.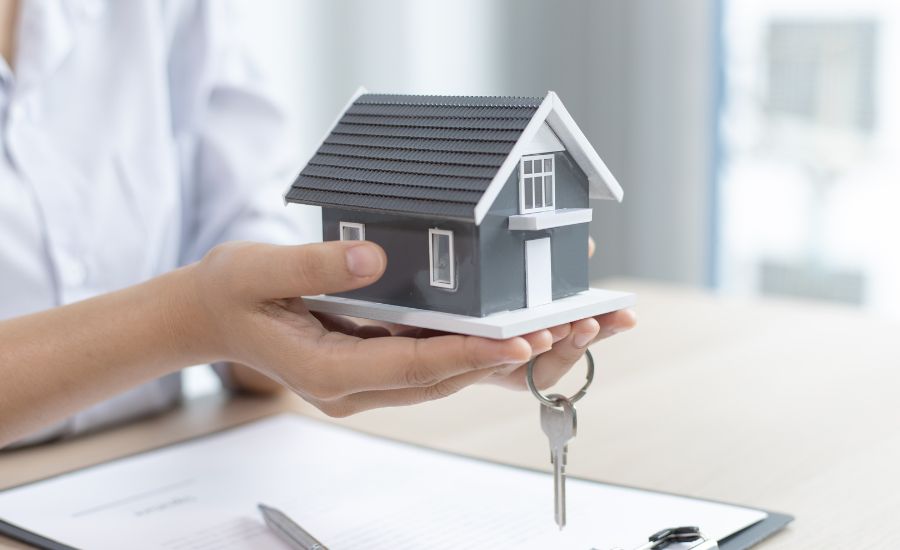 FAQ
How do you qualify for Section 8 in Indiana?
Numerous considerations including your income limits, citizenship, and criminal history determine your eligibility for Section 8 housing in Indiana.
How long is the Section 8 waiting list in Indiana?
The duration you have to wait for a Section 8 housing in Indiana depends on several considerations including the demand for the housing choice vouchers and the particular housing authority.
What is the maximum income to qualify for Section 8 in Indiana?
The maximum income limits for Section 8 housing in Indiana depend on the area's median income limits.
How to rent to Section 8 in Indiana?
To rent Section 8 housing, express your interest in participating in the Section 8 housing program to your local public housing agencies like the Columbus Housing Authority, Elkhart Housing Authority, and the Marion County Housing Authority.
Conclusion
The Section 8 housing project is an amazing option to provide rental assistance for low-income families and low-income citizens seeking affordable housing solutions. Participating in the initiative and using this article as a guide you can enjoy the perks of this project and maintain greater stability.