Missouri Section 8 Income Guidelines: Eligibility & Applying Method
Missouri is a state in the Midwestern region of the United States. A state's section 8 income guidelines are used to determine whether or not a family or individual may receive benefits from the Section 8 program. The information provided below will answer what the guidelines for Missouri are for 2022, as well as provide details on applying for and receiving Section 8 in your area.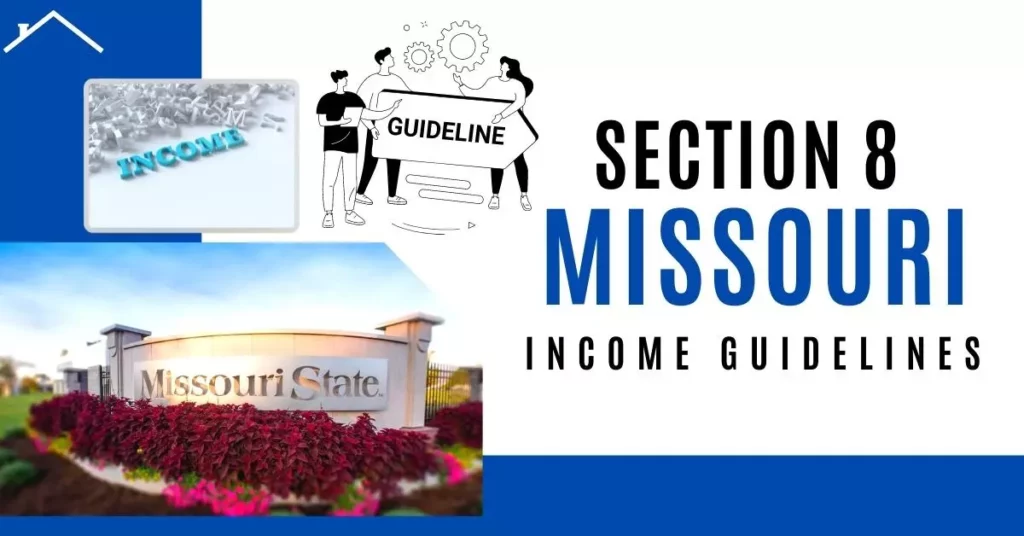 The Section 8 program is a federal housing assistance program that is intended to help low-income families and individuals find affordable housing. Section 8 benefits are not the same in every state, as each state sets its own income guidelines for determining eligibility.
The information below will provide details on what the Missouri Section 8 income guidelines are for 2022. It will also discuss the Section 8 application process in Missouri and where you can apply for assistance.
Income Guidelines for Section 8 in Missouri
The Missouri Section 8 income guidelines for 2022 will be based on 80 percent of the median income level in your area. Different parts of Missouri have different median incomes, so 80 percent of the median income will vary throughout the state.
For example, a family of four living in St. Louis County may receive benefits if their household income is at or below $37,600 per year.
That same family would have to make less than $27,150 per year if they lived in some other parts of Missouri.
If you are interested in learning more about the specific Section 8 income limits in your area, contact your local PHA office.
Missouri Section 8 Income Guidelines Based on the Number of People Living
The income standards are used to determine eligibility for Missouri Section 8 and other HUD programs. The income limits vary based on the number of people living in your household. The figures below show the median income limits for the state of Missouri, as well as each county and city in the state.
Missouri Median Income Limits (80% AMI)
Missouri State Median Income: $60,400
Missouri 1-person Household: $38,100
Missouri 2-person Household: $43,600
Missouri 3-person Household: $49,100
Missouri 4-person Household: $54,700
Missouri 5-person Household: $59,200
Missouri 6-person Household: $63,700
Missouri 7-person Household: $68,200
Missouri 8+ person household: $72,700*
Section 8 Eligibility in Missouri
In order to apply for Section 8, you must meet the following three criteria:
Your household must have a combined annual income that is below the average for your area. However, this requirement can be waived if there is a member of your household who is elderly or disabled.
You must be a U.S. citizen or legal resident with proof of eligibility such as a visa or green card. In some cases, even noncitizens can qualify for benefits if their family members are citizens or if they have registered with the Immigration and Naturalization Service (INS).
You must be within a certain age range typically 18 years old or older, but sometimes 16-17 depending on where you live. If you meet these requirements then you may receive benefits from Section 8 in Missouri once approved by HUD. The average monthly benefit amount is around $300 per month per participant, although it may be higher or lower depending on your individual circumstances such as the number of people in your household, number of bedrooms required, and income.
Applying for Section 8 Housing in Missouri
When you apply for Section 8 housing assistance in Missouri, you must first find out if your local PHA is accepting applications at the time. If it is, you can apply online or submit a paper application. You'll also be able to get an application by visiting the local office. When filling out the application, make sure you give correct information and include all necessary documents to avoid delays in processing.
The following are steps on how to apply for Section 8 in Missouri:
1. Contact the local PHA office. If the local housing authority is not accepting any more applications, they will place you on a waiting list and notify you when they do start accepting applications again.
2. Find out if you qualify for Section 8 housing program. In order to qualify, your income must be below 50 percent of the median income of your area and you must pass background checks and show that you are a U.S citizen or legal resident.
3. Fill out an application form and return it to your housing authority along with all required documentation such as birth certificate, Social Security card, proof of income (paystubs), etc. If applying online through GoSection8, create a username and password that only.