Section 8 Florida: Eligibility Criteria, Waiting Lists
Section 8 housing is a government sponsored program that allows low-income families to live in homes and apartments. While there are many, many different assisted living facilities delegated as Section 8 housing there are some Section 8 Florida requirements that apply to all of them.
In this short blog post I will cover these basic requirements and also mention a few extra options that are available. The number of Section 8 eligible properties in the state of Florida is vast enough that I won't be able to list even close to all of them here so I will list what I think is the best choice for each city or region.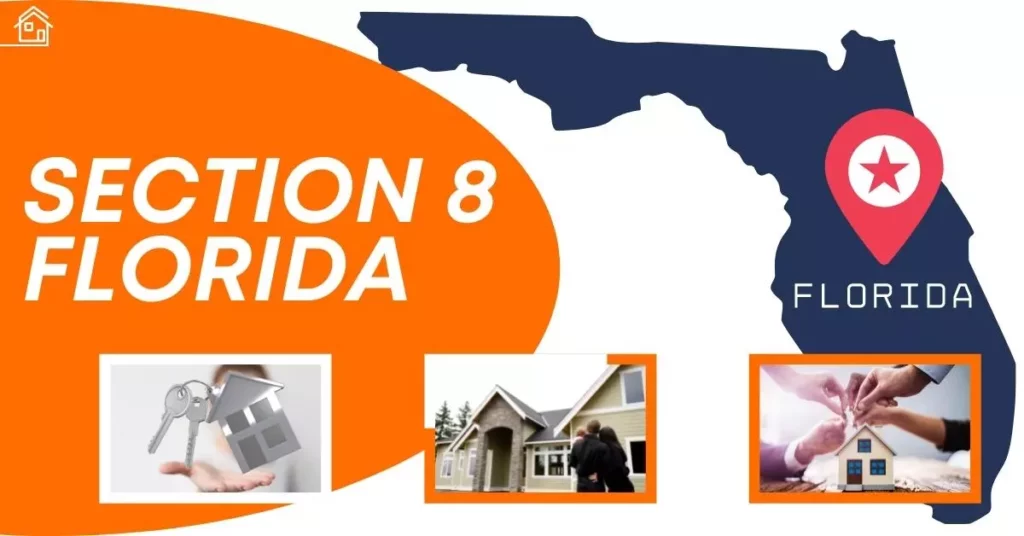 1. The Purpose of Section 8
Section 8 is a rental assistance program funded by HUD. The purpose of the Section 8 Program is to provide decent, safe, and sanitary housing at the lowest possible cost to very low and low-income families by providing them with rent subsidies.
The Housing Authority (HA) issues eligible families a voucher that allows them to lease a unit from a participating landlord. The HA subsidizes the tenant's portion of the rent paid to the landlord. This subsidy is referred to as the Housing Assistance Payment (HAP).
2. Eligibility
The Housing Authority determines initial eligibility for the Section 8 Program based on gross annual income and family size according to HUD guidelines. A waiting list is maintained if there are more eligible families than available funding from HUD. Applicants must have been residents of Florida for one year prior to submitting an application.
3. Family Composition
A family consists of all persons who occupy a unit under one lease agreement, including spouses, parents, and their children under 18 years of age, or any other person(s) who may be certified as dependents of an elderly or disabled family member or members for purposes of receipt of social security benefits
Section 8 Eligibility in Florida
In order to qualify for Section 8 housing assistance in Florida, applicants must meet certain requirements based on: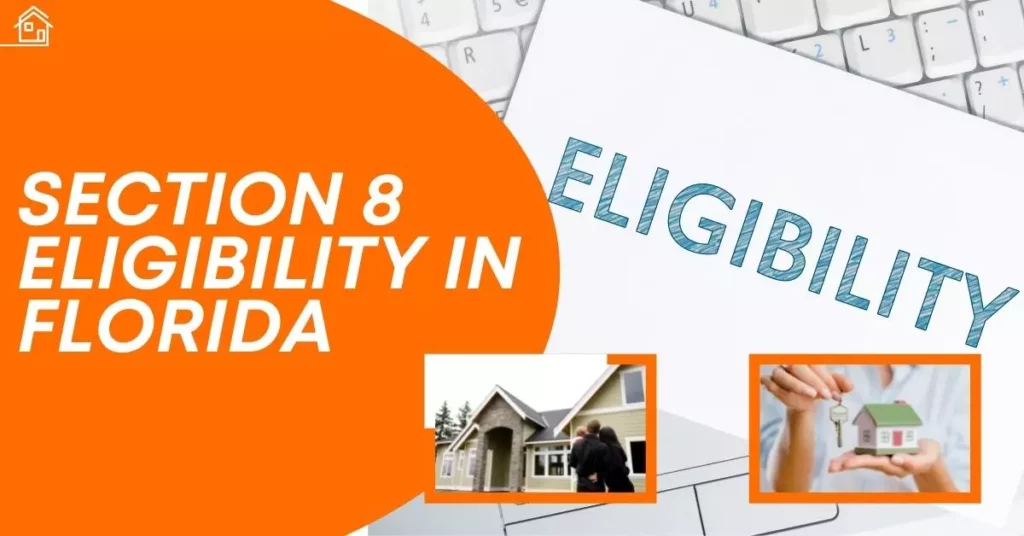 Residency
Income.
1. Residency Requirements for Section 8 in Florida
In order to receive Section 8 housing benefits in Florida, you must be a resident of the state and at least 18 years old.
If your family includes children under the age of 18, the federal government requires that at least one adult member of your household is a legal resident of the United States.
To determine if you are a legal resident of Florida, you must provide documentation that shows you have been a resident of the state for at least six months immediately before applying for assistance from Section 8.
You can use any document that shows your residency in Florida to prove your residency such as a utility bill or driver's license.
You may also use a letter from a third party who has known you for at least six months as long as it includes their contact information and a statement verifying that they've known you for at least six months.
2. Income Requirements for Section 8 in Florida
The main eligibility requirement for the Section 8 housing program is income. All families that apply for Section 8 housing assistance must meet the income limits set by the government.
However, some families may qualify if they earn more than the maximum income limit if they can document special circumstances such as high medical costs or childcare expenses.
In addition, all family members who are over 18 years old must provide proof of U.S. citizenship or eligible immigration status in order to qualify for housing assistance in Florida.
Eligibility for the Section 8 program is largely based on income. The Department of Housing and Urban Development (HUD) establishes income limits every year. Income limits are broken into three categories:
Low Income (80% of median income)
Very Low Income (50% of the median income)
Extremely Low Income (60% of the very low income level/30% of the median income)
In most cases, a family's household income must fall into the very low or extremely low categories to be eligible for Section 8 assistance.
Income-qualified families who are eligible for Section 8 assistance are issued housing choice vouchers that can be used to rent from private landlords who accept Section 8 payments. The voucher amount covers a portion of the tenant's monthly rent and utilities, while the tenant is responsible for paying the remainder.
In addition to meeting specific income requirements, families applying for Section 8 benefits must also fall within HUD's definition of a family. HUD defines two types of families:
Single Family – A single person living alone or cohabitating with non-relatives, such as an elderly parent who lives with his/her adult son; or a working mother with her young child who lives with an adult son.
Group Family – Two or more persons related by blood, marriage, or adoption who may or may not be living together. For example a married couple with or without children; the children of a single mother; or an elderly couple living with their unmarried adult child.
Learn How Do You Qualify Quickly for Section Housing in Florida?
To qualify for Section 8 housing in Florida, applicants must first apply to the public housing agency. They must provide household and financial information, which is used to determine if they qualify for assistance.
Eligibility Criteria
The PHA uses income and family size to determine financial eligibility. To qualify for Section 8 housing, your income must be below 50 percent of the median income for the county you live in. In addition, you cannot have been evicted from a federally subsidized housing program in the past five years. You must also pass a criminal background check and drug screening.
Application Process
The application process begins with an application form that you can obtain from your local PHA office or download from its website.
The form asks detailed questions about your
Family composition
Work history
Assets and expenses
It is important that information on the application is accurate as false statements may disqualify you from receiving assistance.
Be prepared to provide supporting documents such as
Birth certificates,
Pay stubs and bank statements
So that your application can be verified quickly.
Learn Process: How Do You Apply for Section Housing in Florida?
In order to apply for Section 8 housing in Florida,
First find a Public Housing Agency (PHA) that serves the area where you wish to live. You can locate your local PHA by using the HUD website (see Resources).
Complete the application provided by your local PHA. PHAs may offer online applications or require that a paper application be submitted in person or by mail.
Submit all required documents with your application. These typically include verbal and written consent for:
Criminal background check
Proof of citizenship or eligible immigration status
household Proof, income and assets
Proof of disability, if applicable.
Complete the application and submit it with verification of your income and other required documents.
Provide your social security number and sign the application form to verify that all information is true and accurate to the best of your knowledge. Submit the application along with copies of your income verification, birth certificate, proof of citizenship or immigration status, and proof of disability if applicable. Contact the PHA if you have questions about what documentation is needed to apply for Section 8 housing in Florida.
Wait for a response from the PHA regarding your application. If there are no available openings, your name will be added to the wait list until an opening becomes available that matches your needs. You can check your status on the list either by phone or online if the PHA offers this option.
Section 8 Waiting Lists in Florida
The PHA of each local housing authority decides how its own Section 8 waiting list is managed. For example, the two largest Florida public housing authorities, Miami and Orlando, are different from one another in their approach to the Section 8 waiting list.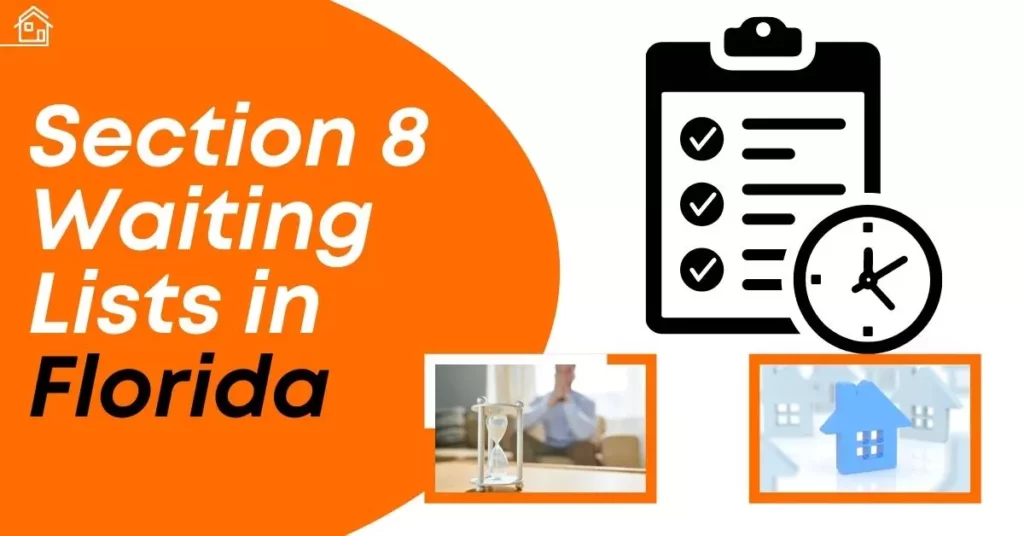 Miami
In Miami, qualified applicants are put on a randomly ranked and numbered waiting list. The closer you are to one the sooner you'll be selected for a voucher. But the list is so long that it's essentially closed. Families can wait for years before they're called.
Miami's Section 8 waiting list is currently closed, per their website. The PHA notes that they do not have a date in mind for when the waiting list will reopen.
Orlando
Orlando's Section 8 waiting list is open indefinitely, per the PHA's website. The PHA will prioritize those who are homeless or in immediate danger of becoming homeless.
Applicants must meet income, citizenship and other guidelines to be eligible for public housing assistance.
Each PHA determines how preference points are allocated in its community, but most PHAs give preference to applicants who are displaced due to natural disasters or domestic violence, for example. Some may also give preference to veterans or individuals with disabilities.
A Report on Waiting List in Florida, United States
Section 8 waitlist in Florida is the list of people who are waiting for the Section 8 housing voucher. The program, in general, aims to help low-income households to get affordable housing in their neighborhood.
The whole procedure does not only require the applicants to meet the requirements and fill out an application but also involves a lot of waiting. In fact, it is estimated that there are thousands of applicants waiting for assistance. The long wait is due to the increasing need for affordable housing and the lack of budget for a new voucher disbursement.
For those who have been waiting for quite some time, they must be wondering whether or not their name has made it through the section 8 waiting list in Florida.
To answer that question, you can check your status online on the official website. All you need to do is go online and visit https://www.waitlistcheck.com/.
Also read: How to Get Section 8 Immediately