Section 8 Where to Apply: Comprehensive Details that You Need
There are many places to apply for public housing, but the best place to start is the local public housing authority (PHA). The PHA will have a list of available units and can help you apply. You can also apply for public housing online or through a private agent.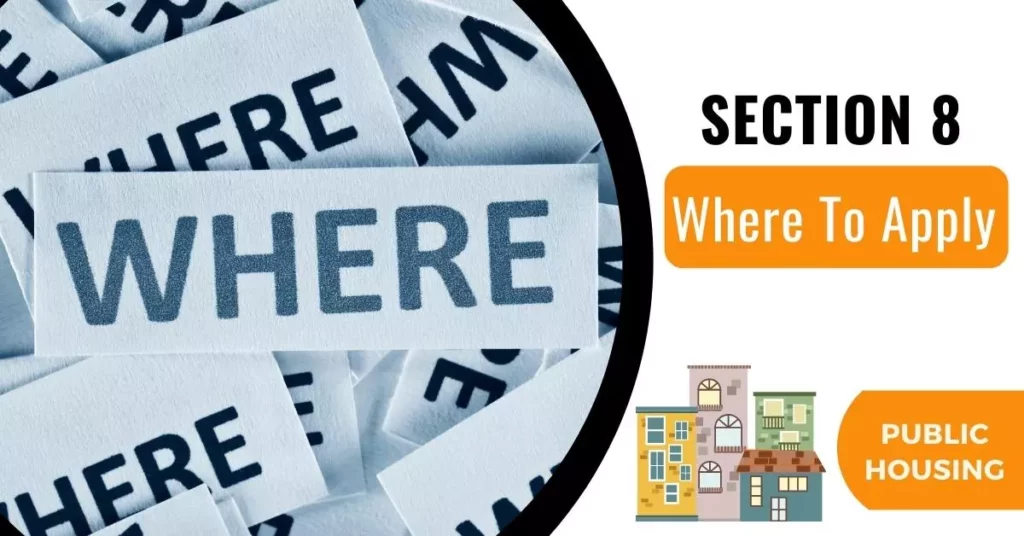 Apply Online
To apply for public housing online, visit your local PHA's website. Some PHAs do not have an online application option, so if you are having trouble finding an application on your local PHA's site, try calling its office.
Applying Through the Local PHA
If you do not have internet access, you can apply in person at your PHA. PHAs will usually have applications available at their office during regular business hours. You may also be able to find an application at the library or another government office in town.
Through a Local Agent
Some landlords and real estate companies serve as private agents for local PHAs and offer their own applications for public housing. 
Private agents may be able to offer more flexible scheduling options than the PHA office itself, particularly if the agent works out of his or her home or travels around town offering services to potential tenants.
Before You Start Your Search, Check to See if You Qualify for Public Housing
Public housing is federally funded but administered by local government agencies. Public housing is available to low-income families, the elderly and people with disabilities.
If you qualify for public housing,Apply at your local public housing agency (PHA). 
You must be of legal age (18 or older) to apply. 
If you have dependents under the age of 18, they must be included on the application. 
If a family member is not included on the application, he will likely be denied access to the unit should you qualify for housing assistance.
Find Out if You Qualify for Public Housing
by calling your local public housing agency (PHA) and requesting an application. The PHA will contact you to schedule an appointment for an interview. Once you have completed the application, your family members will be contacted to schedule an appointment to complete the household composition.
When you attend your scheduled appointment with your PHA, you will be required to submit proof of income and a copy of your birth certificate or passport.
Gather Your Documents
• Birth certificate or passport.
• Social Security card issued by the federal government.
• IRS Form 1040, 1040A or 1040EZ filer status from the Internal Revenue Service (IRS). • Proof of income.
• Proof of residency.
• Documents showing the legal relationship to your family member applying for a PHA.
• Documents showing the ability to support your family member applying for a PHA.
Fill Out an Application
• Complete the application form with the appropriate information.
• Sign and date the Application for Home Health Aide.
• Mail or deliver your completed application to your PHA.
• Pay the application fee by cash, money order, Visa or MasterCard. If you are unable to complete the application yourself, you may ask someone else to help. The person completing your application must be at least 18 years old and legally authorized to complete the form. • You will receive a confirmation number.
Your application will be reviewed by the PHA's staff.
The PHA will contact you within two weeks to let you know if your application has been approved or denied.
If your application is approved, the PHA will send you a letter of appointment.
Your appointment may be for a set amount of time or may be for an unlimited period of time.
You can expect to receive the following documents.
The PHA will send you a notice of appointment.
A copy of your benefits letter.
A list of eligibility requirements for your benefit.
Your first notice of rent increase date.
Read also: Eligible for Section 8 Housing?