Section 8 fair market rent: a complete guide
The Housing Choice Voucher Program, known as Section 8, is a crucial tool for helping low-income individuals and families find secure, affordable home and to determine some initial renewal rents or initial rents for expiring projects.
The fair market rent is the typical monthly cost for a particular size unit in a particular location. It acts as a guideline to determine fair rental rates and guarantee that program participants have access to affordable housing options. Both applicants and participating private landlords have to understand the relevance of fair market rent to participate in the program.
In this article, we will explore the significance of fair market rent, its function in the housing choice voucher program, and how it affects the accessibility and affordability of housing for low-income individuals and families. By the end, you will understand the fair market rent under Section 8 and how it affects the creation of safe and affordable housing options.
I hope this guide will be interesting and informative for you to read.
The process of determining fair market rents
The U.S. Department of Housing and Urban Development (HUD), regional public housing agencies (PHAs), and market research data collaborate in various processes to determine Section 8 fair market rents. FMRs must be published at least 30 days before their effective date and must go into effect on October 1 of each year, which is the start of the federal fiscal year.
Here is a general description of what happens:
Market Analysis. HUD performs market research to evaluate the state of the rental market across the nation's various regions. This approach considers variables including vacancy rates, rental costs, and other housing supply and demand indicators.
Fair market rents calculation. HUD determines the fair market rents for different unit sizes (such as studio, one-bedroom, two-bedroom, etc.) within each geographic area based on a private market analysis. The goal of these calculations is to determine a fair rental amount that matches the going rates in the area.
Annual adjustments. To reflect changes in the rental market environment, HUD adjusts the fair market rents every year. The revised FMRs are routinely posted on the HUD website, giving PHAs, landlords, and program participants access to the most recent data.
Local PHA Determination. To determine payment requirements relevant to their jurisdiction, local public housing agencies (PHAs) refer to the fair market rent data that HUD has published. Although PHAs have some latitude in establishing payment requirements, they often try to match them to fair market rentals to guarantee affordability for Section 8 members.
Voucher Calculation. After a home receives approval for Section 8 assistance, the PHA calculates the amount of the voucher based on the household's income, the required unit's size, and the PHA's established payment criteria. Typically, the payment criteria are specified at a percentage.
Tenant and Landlord Interaction. After receiving a voucher, a family can look for a rental home that suits their requirements and price range. The landlord agrees to take part in the Section 8 program once the tenant and landlord agree on the rental conditions. Before approving a rental for the program, the PHA inspects the property to make sure it complies with quality and safety criteria.
It's crucial to remember that according to the local PHA and jurisdiction, the precise information and procedures may change slightly.
Because of this, it is advisable to get accurate information on the Section 8 market procedure in a given area by contacting the local PHA or housing authority.
How to calculate fair market rents?
Fair Market Rent, as it is officially defined by the HUD, is an "estimate of the amount of money that would cover gross rents for standard quality units (rent and utility expenses) on 40% of the rental housing units in an area." To put it another way, FMR is roughly the 40th percentile of the median rent for a property in a given area with a given set of features (square footage, bedrooms, etc.).
For instance, the fair market rent in Cincinnati is $1,093 for a two-bedroom apartment. Accordingly, $1,093 a month would be sufficient to pay the rent for about 40% of the city's rental homes.
In principle, it is how fair market rents operate. However, the actual process used by the HUD to determine a Fair Market Rent value is a little more complicated.
The HUD takes into account factors like inflation, rent projections, the state minimum, the number of bedrooms, and the fair market rents FMRs from the previous year in addition to the median income.
Here is a breakdown of the HUD's actual calculation process for fair market rents FMRs:
Base rent is calculated. The American Community Survey is used to calculate the actual rent for 2-bedroom adjusted standard quality gross rents for standard quality units in each fair market rent metropolitan area.
The U.S. Census Bureau regularly conducts a study called the American Community Survey (ACS). It gathers comprehensive data on the US population's social, economic, housing, and demographic characteristics. The long-form census questionnaire was replaced by the American community survey, which offers more recent and frequent data every year.
Only estimates that are "statistically reliable," or that have margins of error that are less than 50% of the actual estimate and at least 100 survey cases, are used by the HUD.

If the estimate is not statistically reliable, the HUD uses the average of two estimates from the previous three years that are at least marginally reliable. These estimates have been adjusted for inflation by the American Community Survey.
All Factors are Multiplied. The trend factor, the gross rent inflation factor, and the recent mover factor are all multiplied by the base rent.
Consideration of State Minimum. If the preliminary FMR is below the State minimum, it is increased to meet it.
Bedroom Ratios are Calculated. To determine rates for apartments with different numbers of bedrooms, the HUD computes "bedroom ratios" and multiplies them by the two-bedroom rates.
Advantages
The Housing Choice Voucher program or the local housing market has several benefits.
These benefits consist of:
Accessibility. Accessibility to affordable rental housing options is ensured through fair market rent for program participants. The FMR is a baseline for assessing fair rental prices and gross rents because it is based on current market conditions. This assists low-income people and families in finding homes that fit within their means.
Market-based approach. The application of fair market rent reflects the state of the neighborhood rental market. The Section 8 program adjusts to the local housing market by taking the standard rental prices in a particular area into account. This market-based strategy aids in preserving the consistency and equity of rental subsidies.
Housing Options. Participants in Section 8 can select housing that satisfies their needs. Participants in the program can choose housing in a variety of neighborhoods and towns, providing them the chance to live in places that best suit their tastes and circumstances, as long as the rental unit satisfies certain quality and safety standards.
Stability and predictability. Fair market rent standards are often adjusted annually to reflect changes in rental prices, which provides stability and predictability. This ensures that rental subsidies are stable and predictable for both program participants and landlords, ensuring that they stay applicable and realistic over time.
Incentive to landlords. Fair market rent is used as an incentive to encourage landlords to take part in the Section 8 program. The initiative increases the number of housing options for low-income individuals and families by luring landlords who are prepared to rent their properties to voucher holders with acceptable rental prices.
Equal opportunity. Fair market rent encourages equal access to affordable housing, promoting equality.
Individuals and families using Section 8 vouchers have the option to rent in the same neighborhoods and communities as those who do not participate in the program, avoiding the risk of concentration of poverty in particular areas. This is made possible by basing the rental subsidy on market rates.
Overall, the Housing Choice Voucher program relies heavily on fair market rent to guarantee affordability, choice, and fairness.
It provides low-income households with the chance to acquire safe and suitable housing options by coordinating rental subsidies with regional market conditions.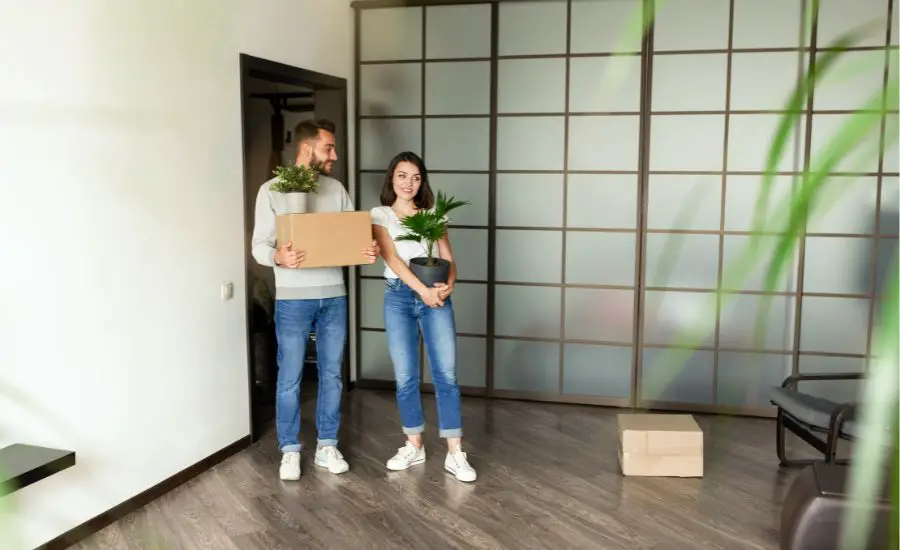 Disadvantages
While the implementation of fair market rent (FMR) offers many benefits, there are also some possible drawbacks. These negative aspects include:
Market limitations. Fair market rent may not always correctly reflect the complete range of housing options available because it depends on the local rental market conditions. The fair market rent might not be sufficient to meet the costs associated with finding suitable homes in locations with high rental rates or an absence of affordable housing options.
Geographic Disparities. Even within the same city or county, fair market rent might differ dramatically from one geographic location to the next. Due to inequalities in rental subsidies, it may become more difficult for individuals or families to locate affordable homes in areas with higher rental costs.
Limited reny increase flexibility. Fair Market Rent is revised annually by market conditions, although it might not take into account any major or rapid increases in rental expenses that occur over a year. Due to increased costs above fair market rent, there may be cases where landlords experience financial difficulties, which could affect their willingness to take part in the Section 8 program.
Potential Housing Quality Issues. Although Section 8 requirements call for rental properties to fulfill specific quality and safety criteria, fair market rent may not always be in line with the expense of upkeep or improvements necessary to bring properties up to those standards. This can result in an imbalance between the amount of the voucher and the real state of the available housing possibilities.
Limited Unit Availability. There may not be as many apartments available that take Section 8 vouchers in locations where there is a high demand for affordable housing. This can make it more challenging for people and families to find acceptable accommodation within the timeframe they wish due to longer wait times and higher competition among voucher holders.
Administrative Challenges. Both public housing agencies and landlords may experience administrative difficulties while determining fair market rent and handling the Section 8 program's complexity. These difficulties can include accurately determining market circumstances, determining suitable rental rates, and guaranteeing prompt revisions to keep up with rental market developments.
It's crucial to remember that despite these drawbacks, the Section 8 program still plays a crucial role in giving low-income individuals and families access to affordable housing.
Fair market rents and Section 8 private landlords
Rent for low-income households is paid directly to private landlords through the HUD Section 8 program. In most circumstances, a renter will pay 30% of the gross rent and 70% of the gross rent will be covered by the local housing authority, which is funded by HUD.
In addition, the landlord receives the income in the form of housing assistance payment from the PHCD.
The maximum gross rents that a Section 8 landlord may charge its tenants is often determined by fair market rents FMRs. It is merely a rough estimate, though, as landlords have some latitude to charge more or less gross rents depending on a unit's total square footage, the number of bedrooms and bathrooms, and other factors.
FAQ
How much is a 3 bedroom Section 8 voucher in Florida?
The precise amount of fair market rent in Florida for a three-bedroom property might vary based on several variables, including the location within the state and the household's income.
Local public housing agencies (PHAs) are in charge of administering Section 8 vouchers, sometimes referred to as Housing Choice Vouchers, which are intended to help low-income people and families with the costs of renting an apartment.
The PHA takes into account the payment standard, which is the greatest subsidy they are willing to offer for a specific unit size in a specific location when determining the voucher amount. The fair market rent (FMR) for the neighborhood serves as the standard for the payment amount. It's crucial to remember that different Florida towns and counties may have varying FMR and payment rules.
The precise voucher amount is also influenced by the household's income and make-up.
It is advised to get in touch with the neighborhood PHA or housing choice voucher program that oversees the Section 8 program in that area to learn the precise voucher amount for a 3-bedroom property in that particular Florida location.
How to become a Section 8 Landlord in California?
To rent out property in California under Section 8, you need to:
1. Obtain a Section 8 landlord application by contacting the Public Housing Authority (PHA) in your area.
2. Send the PHA the lease for the Section 8 tenant for approval.
3. Complete a PHA property inspection to ensure that it complies with the standards for housing quality.
4. Accept Section 8 renter's vouchers now.
5. Keep in touch with the PHA and abide by the guidelines of the program.
How much does Section 8 pay in California?
In California, the amount that Section 8 pays might vary based on several variables, including the region within the state, the quality of the rental market, and the household's income.
Local public housing agencies (PHAs) are in charge of administering Section 8 vouchers, sometimes referred to as Housing Choice Vouchers, which are intended to help low-income people and families with a decrease in the gross rent or actual cost of renting an apartment.
Rent ceilings, flat rents in the metropolitan area for the HOME Investment Partnerships program, the Emergency Solution Grants program, the Moderate Rehabilitation Single-Room Occupancy program, and other programs are similarly determined using fair market rents FMRs.
The Consumer Price Index and a weighted average of various data from private sources are used by the housing or urban development to determine the regional or local change in gross rent inflation. The local PHAs or the public housing units in California choose the payment requirements for Section 8 vouchers.
The PHA's maximum subsidy for a specific unit size in a particular location is represented by these payment standards. The fair market rent (FMR) for the neighborhood is established by the U.S. Department of Rental Housing Units and Urban Development and is frequently used as the basis for payment guidelines.
It is advised to get in touch with the regional PHA or housing authority that oversees the Section 8 program in that area if you want to know the precise voucher amount for a specific place in California within OMB metropolitan areas.
Conclusion
The Housing Choice Voucher program's subsidy amount for qualified people and families is heavily influenced by Section 8 fair market rent. Fair market rentals and housing costs fluctuate according to location, reflecting the state of the local rental market.
It's vital to remember that these requirements could alter every year to account for changes in properties' actual rent within metropolitan areas. The Section 8 program tries to find a compromise between helping low-income households with their rental expenses while taking into account the affordability of housing units by having specified payment guidelines.
People should contact their local public housing agency or housing authority for accurate and current information on Section 8 fair market rent as they are in charge of establishing and maintaining these criteria within their particular jurisdiction. Individuals and families can use the Section 8 program to find affordable housing alternatives by having a clear understanding of fair market rents.